We loved having you at our Better U: How Marketing Plays a Role in Recruiting and Retaining Ideal Talent Panel Discussion.
We hope you found the event informative and learned a thing or two that you can put into action right away.
If you have specific questions regarding recruitment marketing, employer branding, employee retention or something you would like to discuss further with our team, please let us know.
And, as we promised, here are a few goodies for you!
We heard that the #2 reason people leave jobs is Job Fit. And new data shows us that 59% of the variance in engagement is directly related to Job Design – Job Design focuses on aspects of an employee's day to day work, and on creating meaningful work experiences that meet each employees' needs. There are 5 key elements to effective Job Design that encourage employees to opt into engagement at work:
Completion: Having the opportunity to see your work through to completion
Impact: Being able to see the impact of your work on others or the organization
Independence: Freedom and discretion to choose how to accomplish your work
Job Fit: Feeling that your job is a good fit for you as a person
Variety: Having the opportunity to use a variety of different skills in your job
If your organization misses the mark on Job Design, the odds that this employee will leave are high. Two ways to combat this are
in hiring by using data to create a personality profile for the job that allows you to better assess fit with prospect personalities. Remember, cognitive, technical and behavioral skills are all important to assess fit.
in retention and promotion by continuing to calibrate your employee's hard-wired needs with their job design so they continue to stay engaged.
DiSC Behavior Assessment
Learn more about your own personal behavior style. DiSC is the universal language of HOW you do what you do. There is no good or bad, right or wrong. Understanding your own behaviors allows you to identify, understand, and appreciate people with different behavior styles and develop a process for communicating with them.
Each attendee receives a complimentary DiSC assessment, with the option to have a read back with our DiSC certified staff.
Job Assessment
Have a position you're trying to fill? Want to ensure you are setting the person up for success from the beginning. The ADVISA Job Assessment Demo is the perfect tool to make sure you're hiring to get the right people in the right roles.
do a job assessment demo
Interested in learning more about Canvas?
Canvas is the world's first text-based interviewing platform designed with recruiters in mind. It is a great way to amplify your employment brand! Attendees can see an example of the millions of ways you can use Canvasbot to help screen your candidates faster than ever.
Have a favorite ah-ha moment? Here are a few of our favorite quotes.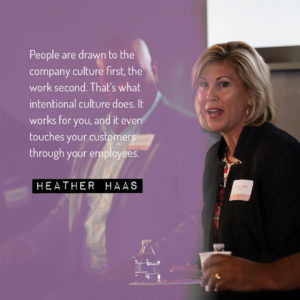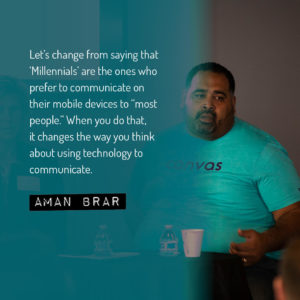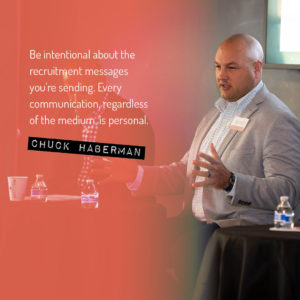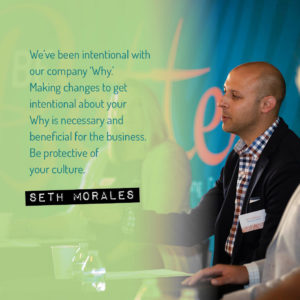 Thanks again for spending your morning with us.
We hope to see you at our next Better U event on October 26th for our "Better Email – How to Optimize Your Outreach" session.