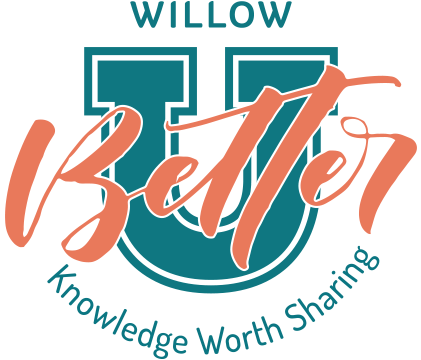 About This Event
Content marketing should do two things: build brand awareness and engagement with target audiences. Regardless of your experience as a copywriter, social media manager or blogger, our Better U: How to Develop a Content Marketing Strategy [that works!] will help you begin building a content marketing framework that aligns with marketing and organizational goals and is painless to execute through tactics that fit with your brand and schedule.
Join us on June 29th as we walk through developing a content marketing strategy, step-by-step, and learn some new methods to make content production easier and more efficient for your business.
Your content should be working for you, not taking up prized real estate on your website or social media channels.
ATTENDEES WILL LEARN
The importance of indexable keywords
Tips and tricks for more efficient storytelling
Basic audience identification and persona development
Recommended content marketing tactics
Content marketing tools (and shortcuts)
The impact of voice-to-text search
From understanding basic search engine optimization (SEO) to showing up for Siri and Alexa, you'll leave the Better U: How to Develop a Content Marketing Strategy [that works!] with information you can use immediately to make a difference in your content production, website traffic, and perhaps even your bottomline.
Willow Better U is a series of free courses designed to give you the tools you need to better grow your organization. Topics will vary, but the goal is always the same. Practical advice and useful information you can take back to your team to start moving the needle on what really matters for your business. Get ready to get inspired with new ideas, strategies, and more! We'll keep you for no longer than an hour and a half.
Coffee! Let's just start with that. We know not everybody is a morning person so we'll provide a light breakfast and an easy to digest presentation. If you were expecting a fussy lecture, you've come to the wrong place, but we hope you'll stick around. We'll save some time for group discussion and Q & A, and then send you back out into the world a little wiser. All that in 60 minutes!
You should! That's why we're doing this. If the Better U topic is already on your radar (or your job description) and you're looking to cut through the clutter of "best practices" and get right to the "how do I do this better practices", this is for U. (See how we did that?) You don't have to be a Willow client, you just have to register so we know that you're coming. Bring a buddy if you want. We're a friendly bunch.
Speakers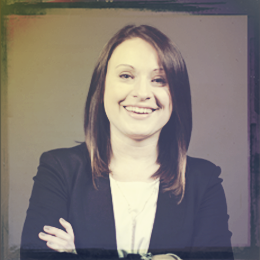 Lauren Littlefield
Lauren leads the content and PR efforts for Willow, its clients, and the occasional '90s boy band sing-along with equal zeal. Her high energy and focus on the task at hand are put to good use, as she oversees client work and leads Willow's public relations and content production efforts. When Lauren came to Willow, she brought 12 years of PR and marketing experience, her Hanover College alumni pennant, and a raucous laugh you can't ignore.