Nowadays, it's difficult to imagine life without the internet. We're surrounded by mountains of web-connected devices. Want to find something? Simply pull out your phone and the world is "at your fingertips."
Unfortunately, it's not that simple for everyone. Using the internet with a disability can be a frustrating process, especially when websites are not compliant with Americans with Disabilities Act (ADA) standards.
WHAT IS THE ADA?
The ADA, or Americans with Disabilities Act, prohibits discrimination on the basis of disability in places of public accommodation.
"While Title III of the ADA is best known for its applicability to barriers such as lack of wheelchair access, acceptance of service animals, effective communication for hard-of-hearing individuals, and accommodations for the vision impaired, its focus in the digital age has turned to websites." (1)
WHAT IS ADA COMPLIANCE AND WHY IS IT IMPORTANT FOR YOUR WEBSITE?
ADA compliance refers to the functionality of a website being accessible to the four major categories of disability:
Visual (blindness, low vision, color-blindness)
Hearing (deafness and hard-of-hearing)
Motor (inability to use a mouse, slow response time, limited fine motor control)
Cognitive (learning disabilities, distractibility, inability to remember or focus on large amounts of information)
There are over 1 billion people with disabilities around the world. By making your website ADA compliant, you're not only equalizing the web experience for disabled users but you're improving your website's overall functionality and usability by making your information more accessible. It may take more time, but it truly is a win-win.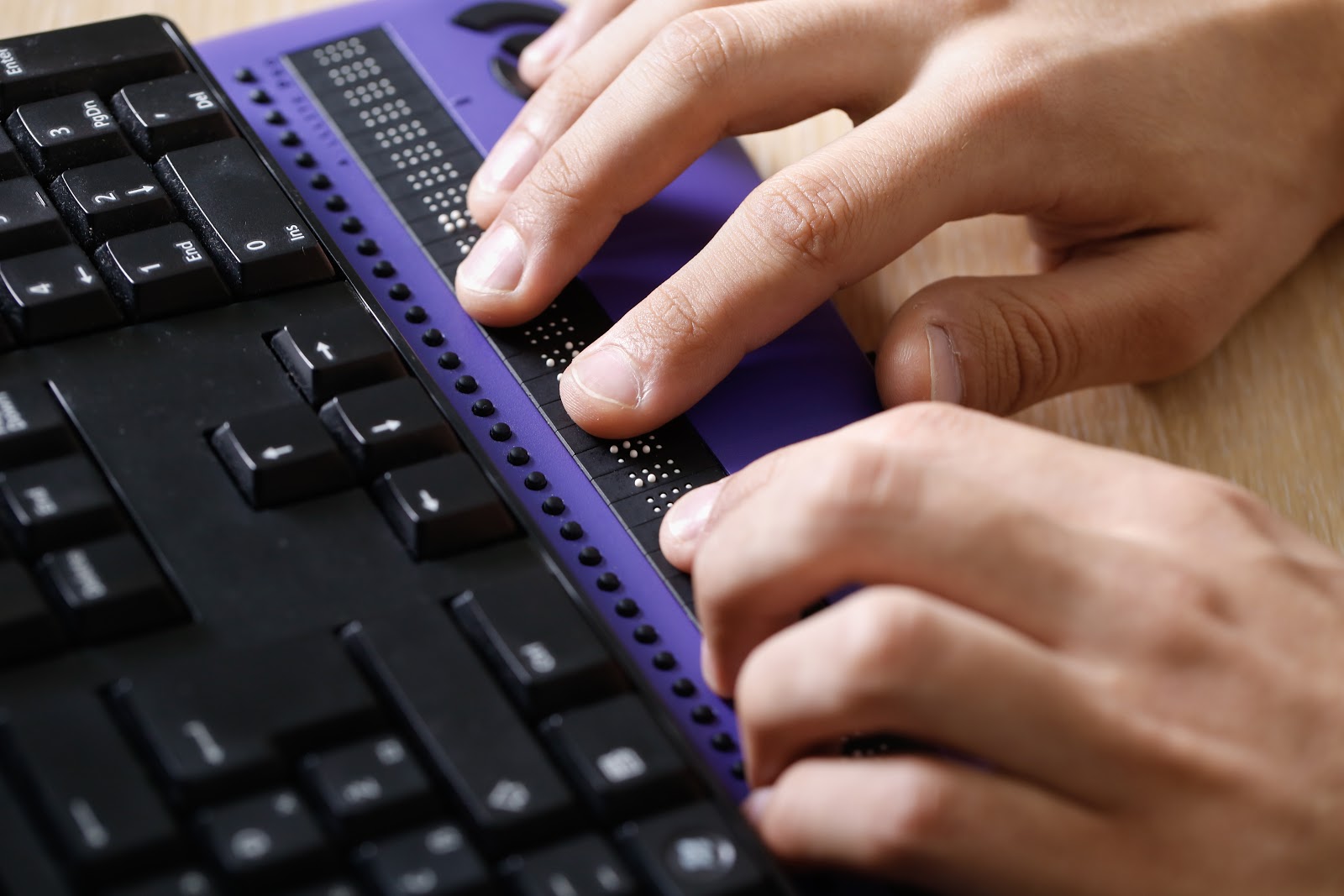 WHAT ARE THE GUIDELINES?
In 2008, the Worldwide Web Consortium (W3C), the governing body of the web, published a set of international guidelines to adhere to the major accessibility laws around the world. The basic guidelines are based on four principles (2):
Perceivable

: Available to the senses (vision and hearing primarily) either through the browser or through assistive technologies (e.g. screen readers, screen enlargers, etc.)

Operable

: Users can interact with all controls and interactive elements using either the mouse, keyboard, or an assistive device

Understandable

: Content is clear and limits confusion and ambiguity

Robust

: A wide range of technologies (including old and new user agents and assistive technologies) can access the content
TRUTH, NOT SCARE TACTICS
The Department of Justice (DOJ), which enforces the ADA, has made it clear that it interprets the ADA as applicable to websites. In 2010, the DOJ issued an Advanced Notice of Proposed Rulemaking stating it would amend the language of the ADA to specifically ensure accessibility to websites for individuals with disabilities. The DOJ's proposed amendments to the ADA are expected in 2018, but enforcement actions are ongoing. Title III claims are on the rise, and in 2015, the DOJ received 6,391 accessibility complaints—a 40% increase over the prior year. (3)
RESOURCES FOR MAKING YOUR WEBSITE ADA COMPLIANT
WebAIM provides detailed examples and explanations on ADA compliance
If you'd like some help building a new ADA-compliant website or making your current one more accessible, drop us a line.
REFERENCES